Winter weddings are becoming incredibly fashionable throughout the world. The snow, stylish attire, and magical ceremonies are appealing for many couples. We've gathered easy winter wedding tips for you to "sleigh" your wedding this winter.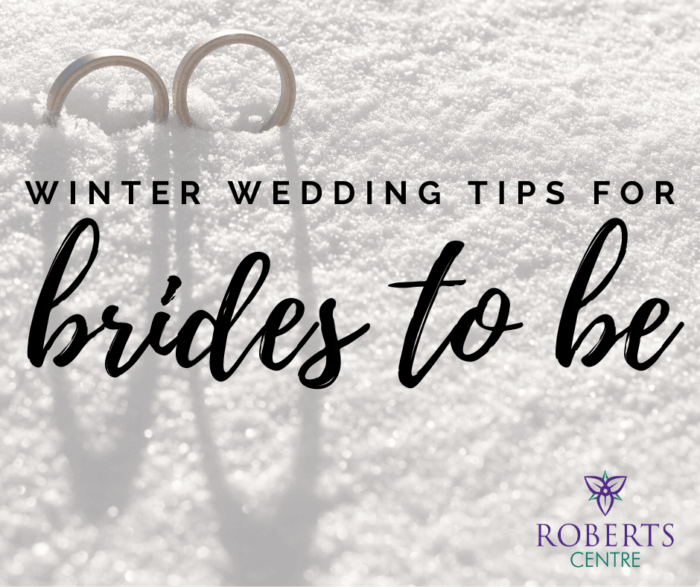 Winter Wedding Dos and Don'ts
Is the forecast calling for snow or cooler temperatures than you expected on your winter wedding day? Don't get cold feet! Check out our winter wedding dos and don'ts to keep you calm and help you make your wedding a spectacular winter wonderland.
What to Wear to a Winter Wedding
Staying warm and cozy can be a difficult task in the middle of a winter wedding. There is no reason, though, to let falling temperatures ruin your wedding. Follow these easy winter wedding tips to help you decide what to wear to a winter wedding while still staying warm and rocking your unique style.
Winter Wedding Favors
While your friends and family are sure to enjoy your wedding ceremony and reception, give them some holiday cheer by gifting them a winter wedding favor specialized for your event! Check out all of our  12 days of winter wedding favors for some fun ideas to get them in the holiday spirit!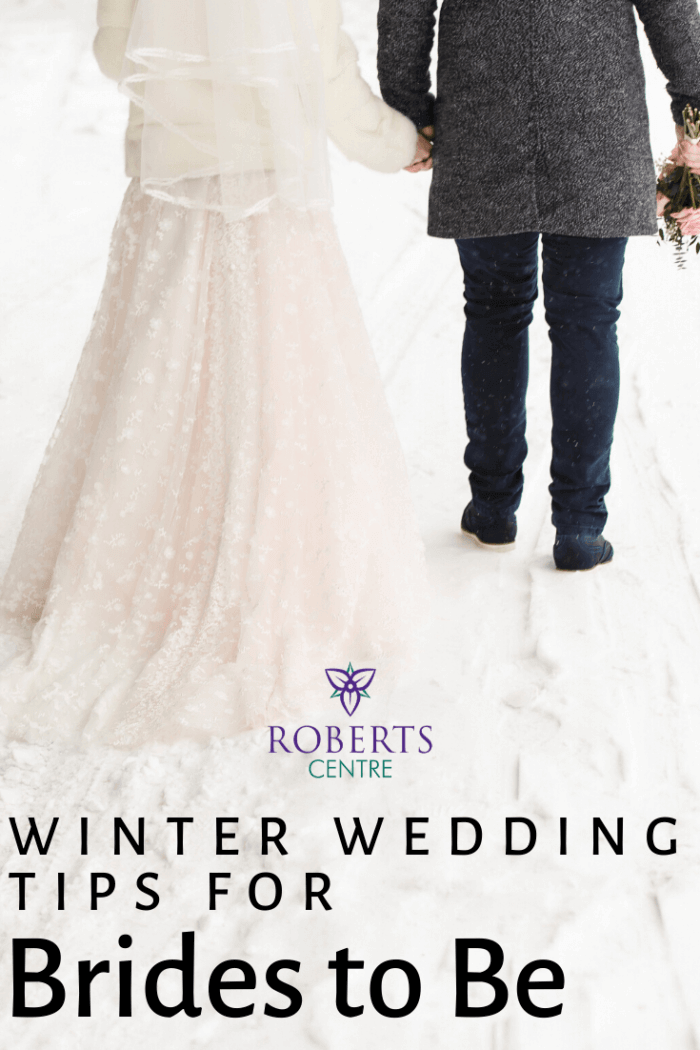 A Wedding Hashtags Cheat Sheet
Couples everywhere are utilizing an evergrowing trend of using hashtags during their wedding festivities. Have fun and use winter-themed puns and plays on words to tie in your wedding theme with the winter weather outside. Follow our wedding hashtags cheat sheet to make the hashtag popular on your wedding day.
Wedding Reception Seating Made Simple
Okay. "Snow" of hands…Who's tired of seating charts? Dodge the drama this year and go towards a buffet-style reception where guests can sit wherever they want! If you do plan on making a seating chart, make sure that you start early so you and your guests are more relaxed. Take a seat and review our wedding reception seating guide to make this detail easier.
What to Consider Before Booking Wedding Night Accommodations
Baby, it's cold outside! Where are you and your guests spending the night after your wedding reception? It is a critical decision that needs to be a part of your reception planning. Winter months bring unexpected weather, but you can be ahead of the flurries by keeping the following thoughts in mind before booking wedding night accommodations.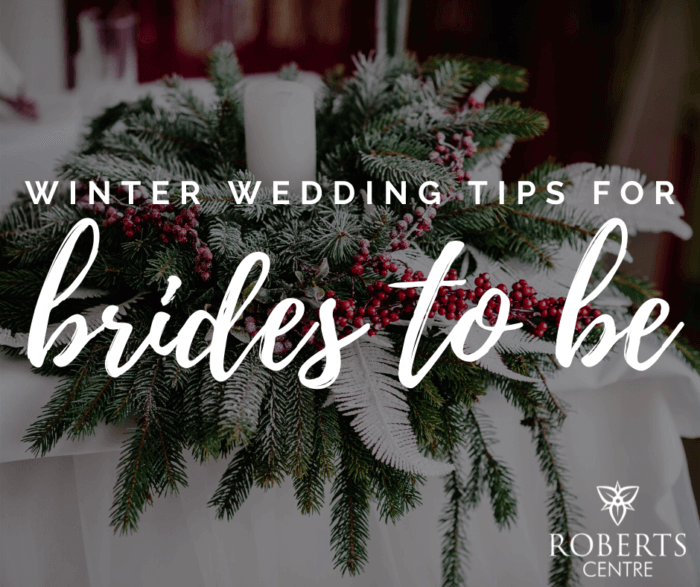 Find a Reception Spot in a Convenient Location
The Roberts Centre is the perfect venue for a winter wedding! Easily accessible during unpredictable weather, onsite lodging is available and we have a warm and inviting atmosphere for your wedding reception.

The Roberts Centre's professional wedding event planning specialist can help you plan the perfect wedding reception, making sure you pick the proper wedding package and everything is perfect for your special day. We also offer an on-site Holiday Inn and an on-site restaurant and bar. Contact the Roberts Centre at (937) 283-3272 to schedule an appointment to start planning your winter wedding today!

Tags: Roberts Centre, wedding planning tips, wedding tips, winter weddings