When you select The Roberts Centre in Wilmington, Ohio, you are near one of the best shopping areas in the area. Destination Outlets is just a short drive up the road from Wilmington, on Interstate 71 in Jeffersonville, Ohio. A Destination Outlets shopping trip is a fantastic way to spend time with friends and family during your Roberts Centre stay. Follow our ultimate shopping guide to Destination Outlets to map out your shopping experience.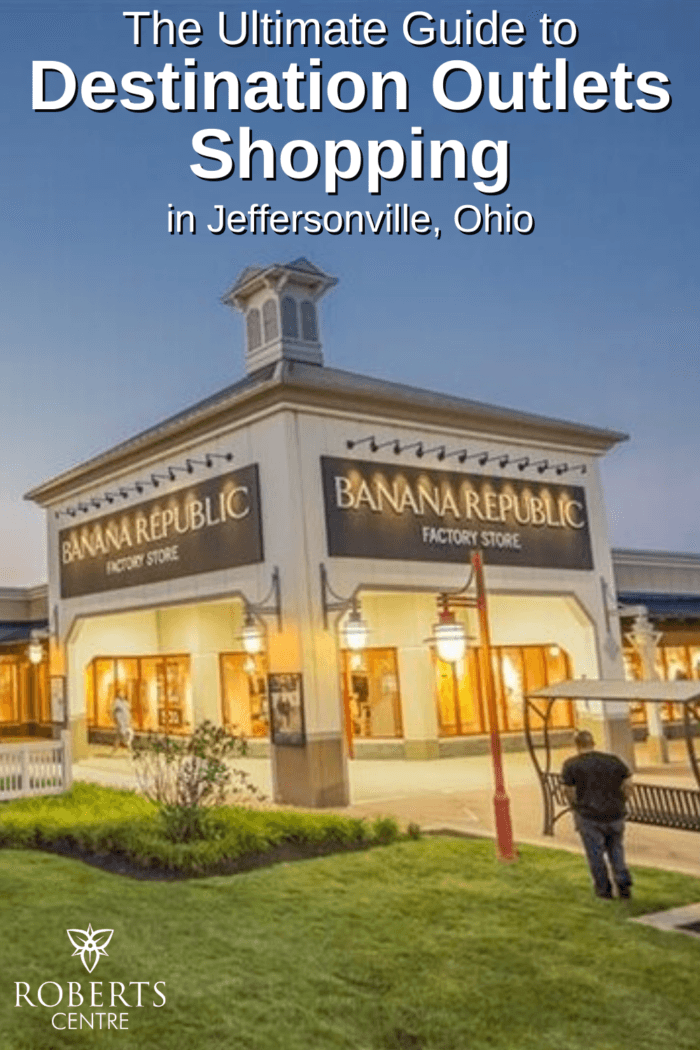 Find Destination Outlets Shopping Deals
If you're heading to the Destination Outlets, you are likely searching for the best deals. Prepare ahead of time and look for deals and coupons before you hit the shopping scene. Joining rewards allows you to receive discounts and savings all year. Find up-to-date shopping deals for the Destination Outlets in Jeffersonville and search for deals by brands and particular shops too.
Purchase Destination Outlets Gift Cards for Friends and Family
Are you heading to The Roberts Centre for a wedding or a business function and seeking to thank those coming to your event? Purchase gift cards, E-gift cards and corporate gift cards for Destination Outlets. Let your guests know you appreciate them enough to give them some cash for a Destination Outlets shopping spree they won't forget.
Plan Your Shopping Around Your Style
Are you the type of shopping guru that is only interested in outfits and accessories that cater to your personal style? Utilize the store map and directory to select items you are looking for to get a road map to the shops that are must visit spots during your visit.
Visit the complete Jeffersonville Destination Outlets brands directory and stores map and directory to help plan your shopping day too.
Shop While You Attend Events
Plan your Destination Outlets shopping to coincide along with events, so make sure you check the events before you go shopping!
Destination Outlets Hours and Directions
Check store hours and get directions to maximize your shopping day extravaganza.
Schedule Your Roberts Centre Event Today
Wilmington and the surrounding area is a wonderful place to plan an event, especially when The Roberts Centre is conveniently located in the epicenter of Cincinnati, Columbus and Dayton in Ohio. We also offer an on-site Holiday Inn and an in-house restaurant and bar. We are your perfect spot for a wedding, business event, trade show or other area events because we offer more than 80,000 square feet of flexible meeting space to accommodate your every need. Contact The Roberts Centre today at (937) 283-3272 to book your event today!

Tags: Roberts Centre, shopping, tanger outlets, wilmington