Planning an anniversary celebration is an exciting time. An anniversary party marks a milestone commitment between two people. There is a lot to keep mind throughout the planning process, but there is no need to get overwhelmed. Make planning your anniversary party easy by following these helpful tips. Remember that as long as you focus on the couple's happiness, you'll have a great time planning!
Deciding on an anniversary party date and venue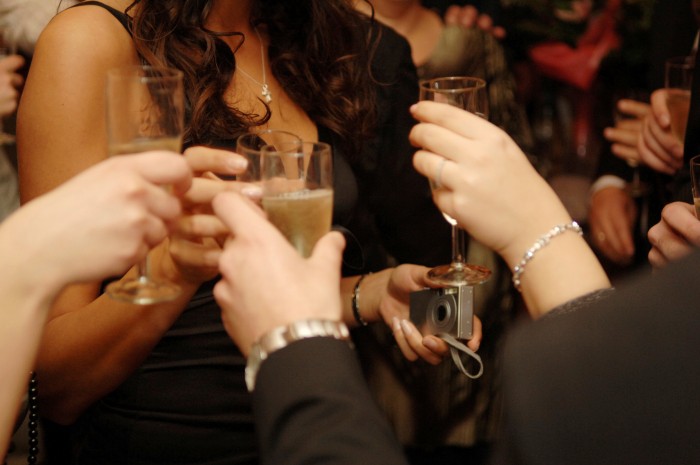 The first step in planning an anniversary party is deciding on a date.  Consider any other major family events going on within a month of your desired date, such as weddings and graduations.  Be considerate of out-of-state guests and those with children in school.  Remember, the final decided date will not work for everyone.
After deciding on the date, begin to consider the venue.  Start by estimating how many attendees you will have and what kind of party you are throwing; a formal sit-down dinner requires more space than a cocktail reception.  Roberts Centre has the flexibility to accommodate parties of any size; however, some venues may have restrictions.  It is best to over-estimate guests rather than not have adequate space.
Deciding on the venue goes hand in hand with drafting the guest list.  Family members, including extended family, are obvious choices.  Also include anyone the honored couple may want to celebrate with such as close friends, club or church members, or neighbors.  A cute idea is to see how many original wedding attendants or guests you can find to invite; take a photo at the party and have it framed alongside the original as a lovely gift.
Selecting Food and Entertainment for an Anniversary Party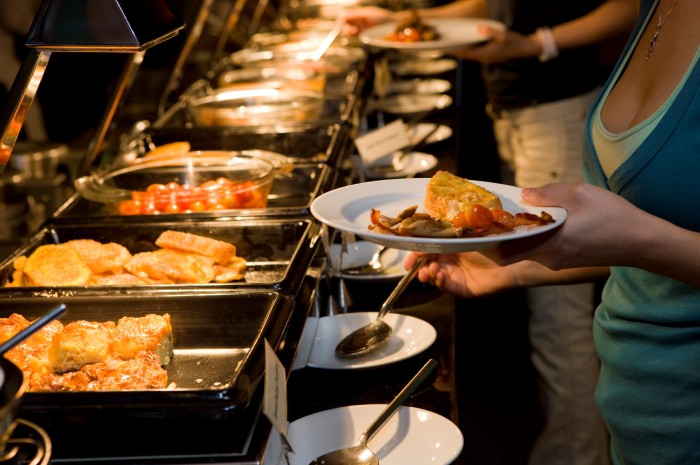 Select food based on items the honored couple enjoy and fit into your budget.  A great way to select food is featuring items reminiscent of the original wedding's menu, or from a major life event.  For example, if the couple took a European dream vacation for their anniversary gift to themselves, feature dishes from the countries they visited.  You could also serve dishes true to family heritage.
Entertainment will solely depend on your celebration's budget.  On the lower end, you can ask a family friend to "DJ" a playlist of the couple's choosing.  Other options are hiring a DJ or band to play the couple's favorite songs.
Include a time when guests can speak about the couple, and reminisce on their favorite memories with them.  A popular option is create a photo slideshow of the couple over the years.  Try to keep the show to around 5 minutes; this will maximize attention from your guests.  If you have a great deal of photos you'd like to include make two shows: one to show with full guest attention and another to show with minimal sound in the background.
Final Anniversary Details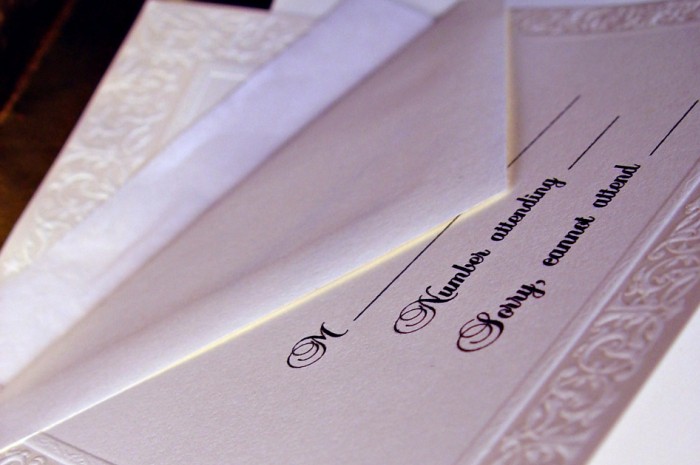 Send the invitations for the event four to six weeks in advance of the celebration and do ask for RSVPs.  If you are planning a less formal event, you can opt for online invitations but do be considerate of guests that may not have internet access such as the elderly.
With the correct planning, you can have a successful anniversary party that everyone is sure to remember! Remember that the Roberts Centre can assist you in this process. Contact us today at 937-283-3272 to see how we can help coordinate a day as special as this milestone.