Is the lovely bride in your life on a shoestring budget? A flower shower is the perfect way to give the bride a practical gift while lessening some of the wedding planning stress.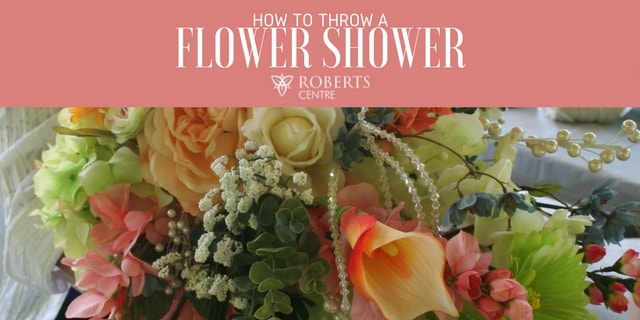 What IS a Flower Shower?
First, what IS a flower shower? Quite simply, guests will get-together to create the wedding flowers. Using high-quality silk flowers, the guests will use their creativity and the bride-to-be's chosen color scheme to create the bouquets, boutonnieres, table centerpieces, or anything else the celebration requires.
How Does It Work?
Invitations for a flower shower should instruct attendees to gift the bride-to-be only in high-quality fabric flowers. You'll give attendees ideas on colors, favorite flowers, and extras to purchase. Organizers should provide:
• Floral tape and/or wire
• Bases, pins, vases, or jars
• Floral glue
• Wire cutters and strong scissors
• Any additional fillers for the vases such as lights, jewels or stones
Before you Begin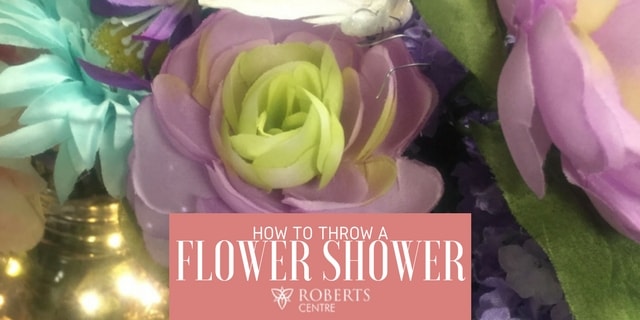 Before you plan this type of celebration you need to consider:
Is the bride ok with a DIY look to the wedding?
This is most important. You want your bride-to-be to be truly in love with the final result. If the bride-to-be is seeking tall vases with professionally placed stems (although this definitely wouldn't be within a "shoestring budget"), then she probably won't be happy with something assembled by family and friends. If you have a good feel for the bride's wishes and wedding theme, planning this as a surprise is a-ok. However, if you don't have 100% certainty, you may want to fill her in on the plans.
Are fabric flowers ok for this bride?
Studying the bride's Pinterest boards may give the answer to this question. Else, you'll need to ask. You can still do this discretely without giving away the surprise; most brides will happily share their planned details.
Has the bride ordered any of the flowers yet?
This is another subject that must be known if you're planning this shower as a bridal surprise. You should find out prior to sending the invitations, so you can mention to attendees what they'll be creating. Don't be shy about roping in those close to the bride to make sure the surprise won't be spoiled by pre-emptive purchases.
How crafty are your invitees?
A few creative people can go a long way in making the event a success; you'll be surprised at how inventive "non-crafty" people can be in the right environment! However, if you think you'd like to pull off this party with a bit more professional pizzazz we suggest inquiring with a local floral shop about hiring a consultant for an hour or two.
Putting It All Together
Make sure you have ample table space for participants to lay out their materials. Place binding materials and snips in bunches on the tables so all participants can find what they need with little effort. You'll also want to designate a "flower drop off" area. We suggest getting large baskets or crates for guests to leave their "gifts" in. This also makes a stunning photo with the bride-to-be!
Simple snacks like cookies, chips, or cut veggies/fruit are perfect to have on hand for munching during the activity; however, messier items like baked goods should be served post flower arranging. No one wants chocolate buttercream finger prints on their blush roses!
Create a "Pinspiration" board for guests to get ideas from. Print out ideas the bride loves and tape them to a large cardboard sign near the flower drop off area.
The Assembly
Are your petals prepped and ready for the assembly? Here are a few tips, depending on what you're creating:
Boutonnieres – The key with boutonnieres is to keep them simple. Use one main blossom and select just a sprig or two of greenery, feathers, or other embellishment. Bind all elements at the stem with floral tape, and use a floral pin to place on clothing. You may also enhance the stem with a small ribbon, if desired.
Bridal Bouquet – This should utilize the biggest and best of your bushel. You'll want to purchase a base, and then start in the center with the largest flowers and work your way out. Greenery is best tucked within the bouquet as accents, around the entire outside, or at the bottom. Accent this bouquet with pearl strands, rhinestone pins, or feathers.
Bridesmaid Bouquets – These should be smaller and less grand than the bridal bouquet. Again, start with a base, put the largest blooms in the middle, and work your way out.
Table Centerpieces – Shower attendees can base their creations off the vases provided by organizers; this will dictate how elaborate they need to be. Make sure you cut the stems an appropriate length for the vase—no more than half of the stem should extend above and the flowers shouldn't be so short as to "choke" the neck of the vase by sitting in it. Make sure your centerpiece looks good from every angle.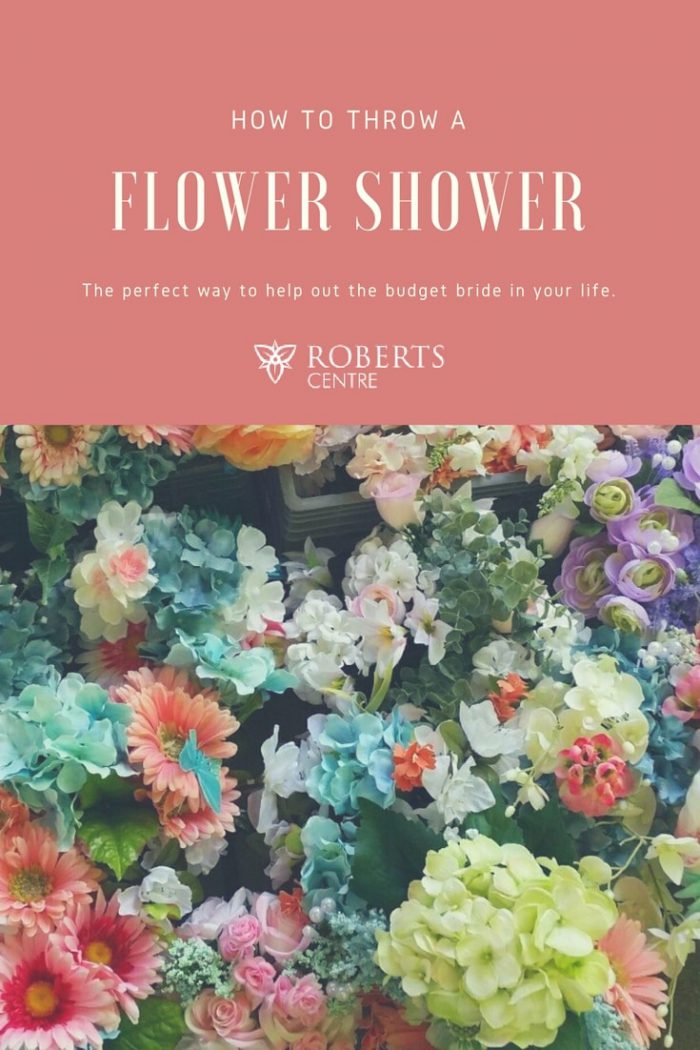 We hope this gives you all the information you need to plan a flower shower successfully! If you're a bride on a budget, the professional wedding planners at Roberts Centre can help turn your dream wedding into reality! Contact us today at (937) 283-3272.

Tags: bridal shower, Roberts Centre Wedding, wedding details, wedding planning