The State of the State address will take place in Wilmington, Ohio this year.
Governor John Kasich asked the General Assembly to convene in Wilmington on February 24, 2015. We, at the Roberts Centre, are honored to be selected as the location for this historic event. It is our belief that Clinton County provides  a unique backdrop for the Governor's speech. The ability of this area to overcome adversity and persevere is a testament to the hard working families who have helped propel Southwest Ohio to prosperity.
"The story of Wilmington is, in many ways, the story of Ohio. Hit with hard times and an unemployment rate of 14.4 percent just four years ago, the people of Wilmington and Clinton County came together and persevered, attracting new business, growing their economy and reducing unemployment to just 5.8 percent today. The governor is excited to highlight their story and recognize his partnership with the General Assembly by travelling to the district of the new Speaker of the House Cliff Rosenberger," said Rob Nichols, the governor's press secretary.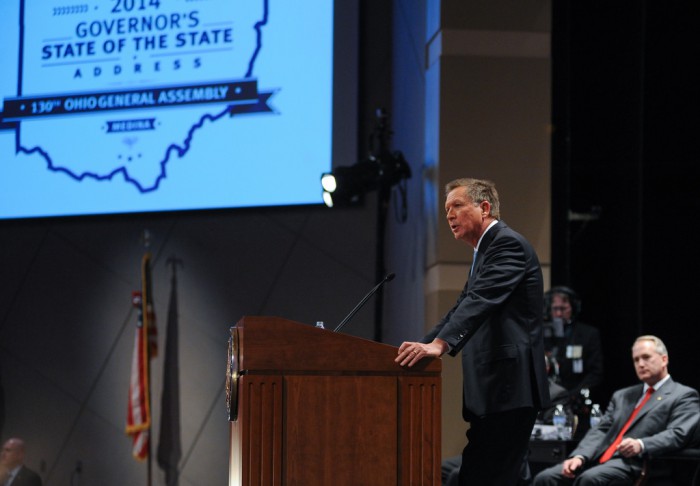 Speaker Cliff Rosenberger released this statement on the announcement:
"I would like to thank Governor Kasich for his proposal to hold the State of the State address in Wilmington. It will be an honor to showcase Wilmington and the southwest Ohio region. As this request requires the approval of the full legislature, I look forward to talking with my fellow legislative colleagues about this prospect and the opportunity we have to highlight Ohio's southwestern communities and all our region has to offer our state."
On behalf of our community in Southwest Ohio, we look forward to the opportunity to welcome the General Assembly to Wilmington.

Tags: government, Governor Kasich, Ohio, Roberts Centre, wilmington