What can be learned from Meghan and Harry's walk down the aisle? We hand-picked the best lessons that you should take to heart when planning your big day. Read ahead for our top wedding planning lessons from the Royal Wedding.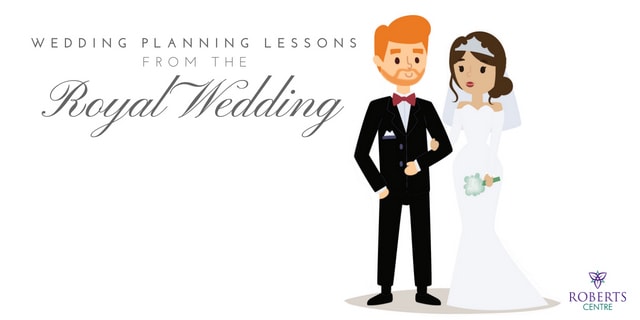 Keep Your Wedding Color Scheme Simple
As lovely and fun as a bright color scheme for a wedding is, placing your bridesmaids in pops of orange and bright blue may make your wedding pictures tire and age after a few years.  Take cues from the Royal Wedding and keep your color scheme lovely and subtle; Meghan and Harry's big day emphasized white with hints of pale green.
Do you love this idea but simply can't live without a bold color choice? Accentuate your palette without overwhelming your wedding style by incorporating it in small ways such as in floral centerpieces or through ribbons.
Classic Wedding Gown Style Goes a Long Way
Meghan opted for sleek and classy when walking down the aisle, ensuring her gown would be as timeless as her love for Harry. Your gown can withstand the test of time (and change in styles) by selecting a more classic form rather than trendy. What should you look out for? Embellishments such as extravagant ruching, overly large floral designs, contrasting embroidery, and sheer panels provide interesting elements to a gown, but also change on a whim as designers come out with the latest lines thus dating your dress.
If you love the idea of a classic gown but simply have to have a pop of personality, explore add-ons such as a embellished jacket, belt, or shrug.
Arrive (and Depart) in Style
Although you may not have the ability to arrive in a Rolls Royce like Meghan did on her big day, you can (and should) arrive in style. Go budget friendly and see if any friends or relatives have a classic car they are willing to chauffer you in, or check with your venue to see if they have a low-cost connection.
Enhance Existing Elements in Your Wedding Venue
Harry and Meghan opted for greenery and flora to emphasize the existing beauty of their wedding venue rather than overwhelm. Thankfully, Roberts Centre offers stunning tulle drapes, twinkle lights and chandeliers in place that you can enhance for dramatic effect for any event. Walk through your venue several months prior to your big day and write down what makes your venue unique. Are there high ceilings that would benefit from a lighting package? Do you have any existing entry ways that you can enhance with a floral archway? Or, if you are beginning with a blank slate, ask the venue what existing décor items and props they have on-site you can use for free or at a low cost.
Make Your Wedding Day Uniquely Yours
Getting married in a castle may sound grand, but it comes with many rules and regulations that may constrain your vision. Communicate your desires with your professional wedding planner or venue manager and see how each can compromise to give you the most "uniquely you" wedding experience possible.  Harry and Meghan's music had to be formal, so the modern couple chose a choir and songs that would reflect on their personal taste and background. If you have similar constraints inquire if the organist can put a classical twist on any modern songs you love if you provide the sheet music well in advance.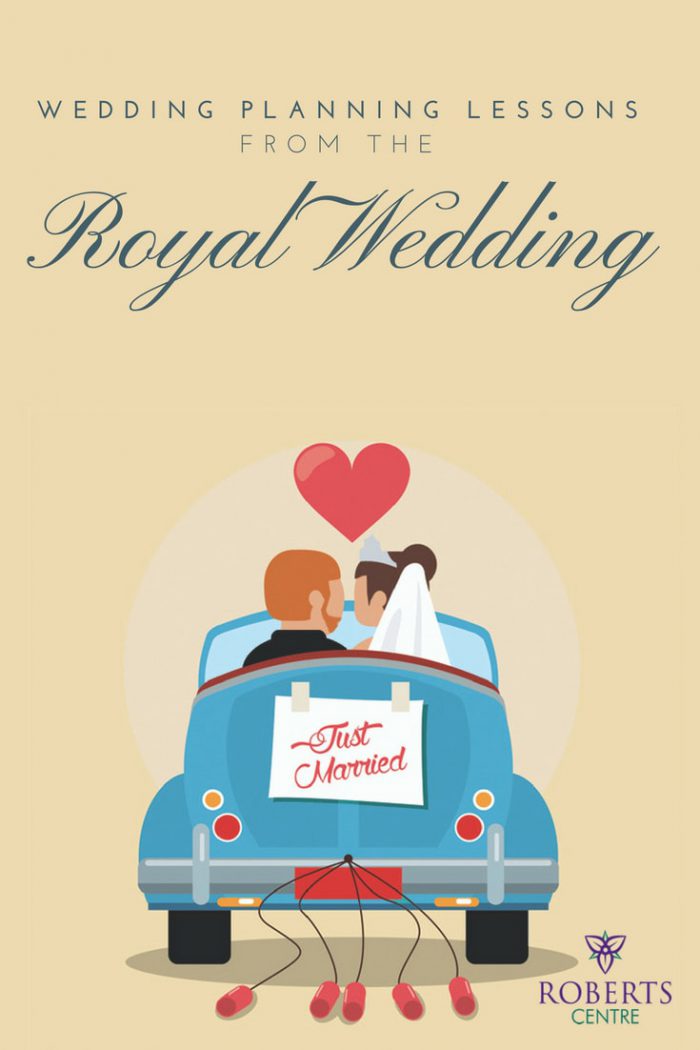 Are you yearning for your very own royal wedding experience? Let our professional wedding planner show you how possible it can be—even on a commoner's budget! Contact us today at 937-283-3272.

Tags: wedding planning tips, wedding tips, weddings