Practice makes perfect, which is why a rehearsal dinner is a must-do on your wedding list of "To-Do's." The rehearsal dinner is an intimate opportunity for the bride, groom, wedding party and family members to meet and mingle, before the wedding day blur begins.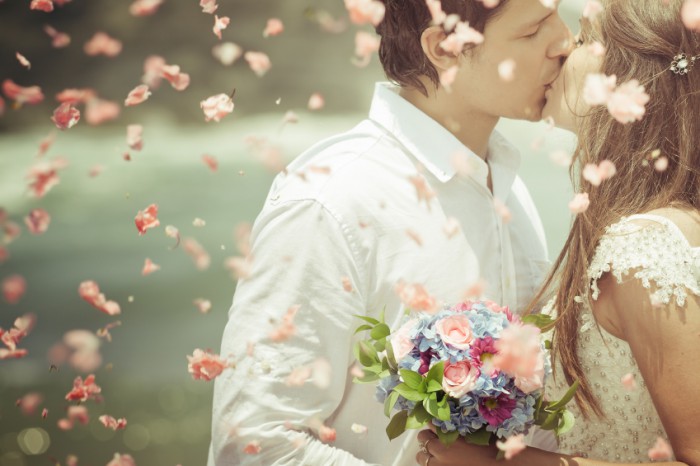 Make a Schedule
Traditionally, the ceremony is practiced before the meal and mingling. Then, guests are wined-and-dined at formal sit-down dinner, funded by the groom's parents. However, at modern day rehearsal dinners, it holds true that anything goes. Short-and-sweet or long-and-indulgent, the type of gathering you want is solely up to you. There are also customs, such as toasts, speeches and game playing, that you can add to mix up your dinner itinerary, making this one of the more enjoyable events for the bride.
Practice "I do"
From walking to wedding party placement, practicing "I do" is crucial to working out last minute kinks and making sure everyone is on the same page. Typically, ceremony rehearsals require about an hour. Tell your guests to arrive 30-minutes before the actual time that they need to show up. Nevertheless, there is always one late straggler in every wedding party.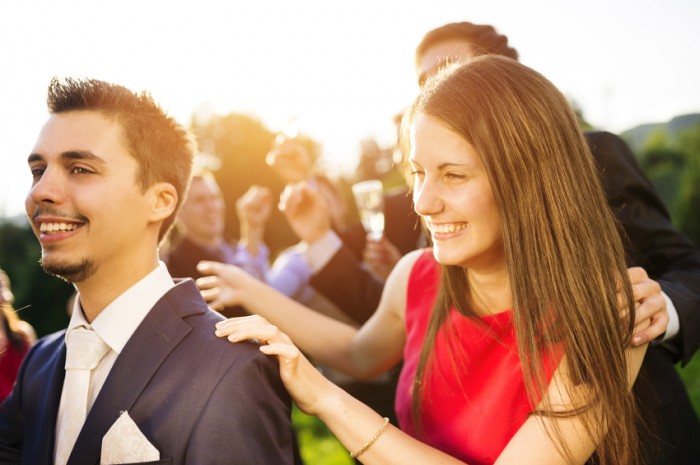 Also, give yourself and your rehearsal guests plenty of time to leave the practice run and get to dinner from the ceremony venue. Although it may not be possible to accommodate all schedules, do try to be considerate of your out-of-town arrivals and those who have to work.
Pick a Theme
If the standard 7 p.m. sit-down-dinner isn't your thing, keep it casual with a backyard BBQ, catered buffet or cocktail hour, featuring finger foods only. If you opt for a leisurely luncheon, rather than a dinner, offer guests a brief list of local eateries where they can help themselves the evening before the wedding. Likewise, if a full Italian spread or steak dinner meets your fancy, let guests know ahead of time so that you can plan accordingly for those with special food allergies and dieting practices.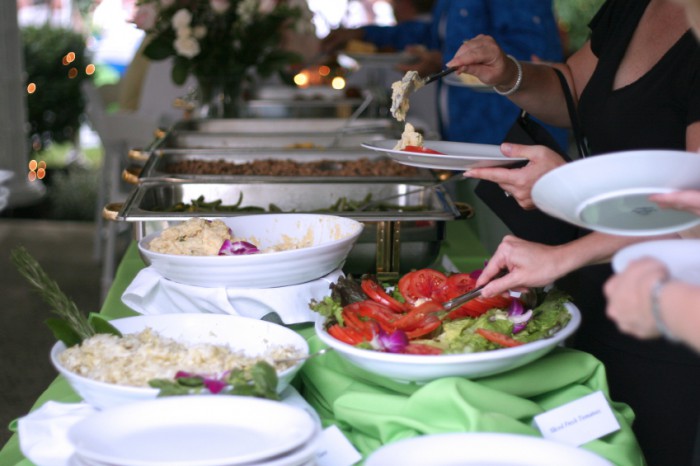 Appropriate Dress Code
Many of your guests will be meeting for the first time, which can be nerve racking for some. You want everyone to feel comfortable. Nothing shrieks discomfort like blue jeans at a black tie affair. Whether you are going the non-traditional route or not, provide details about attire and the setting of the event on the invitation, including whether dinner will be held indoors or outside.
Book the Venue
The Roberts Centre has various rooms available to accommodate parties of all sizes. Whether your guest list is small or large, choosing a locale close to the ceremony site or close to your reception venue is a way to help your guests get familiarized with the area. It is also encouraged to choose a location for your rehearsal dinner soon after your booking your wedding venues. You don't want to miss out on the perfect location because someone else books it before you do.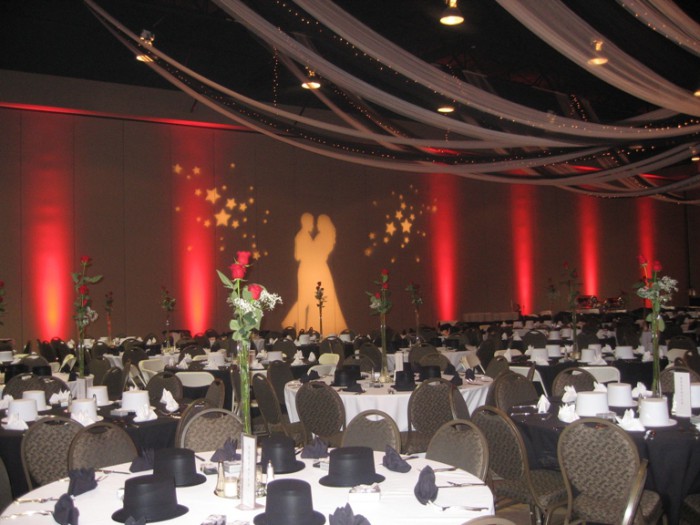 Send Invitations
Invitations to the rehearsal dinner should be sent separately from the wedding invites with information including:
The name and location of the venue
Time of dinner
Time of rehearsal practice and location information (if different than previous)
RSVP contact and deadline information
Menu information (if available)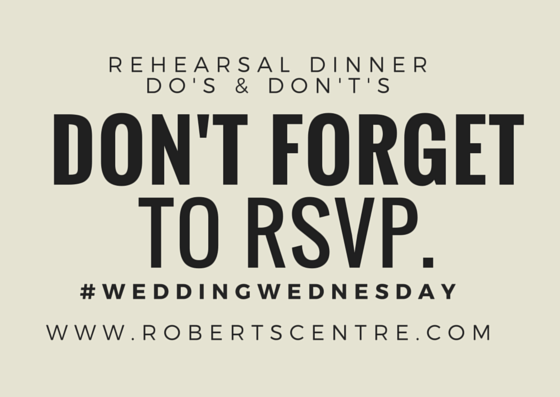 The formal RSVP is an important request for finalizing a headcount. Formality of the invitations should mirror the meal.  If a fried chicken dinner in the backyard is what you are planning for then print-at-home invitations or email invites should suffice.
Who to Invite
Members of the wedding party, immediate family, wedding officiates and parents of flower girls, ring bearers, junior bridesmaids and groomsmen, should all be invited to your rehearsal dinner. In case guests plan to bring their significant other or spouse to the wedding, offer the option to RSVP  to the rehearsal dinner with a"plus-one," before finalizing a headcount.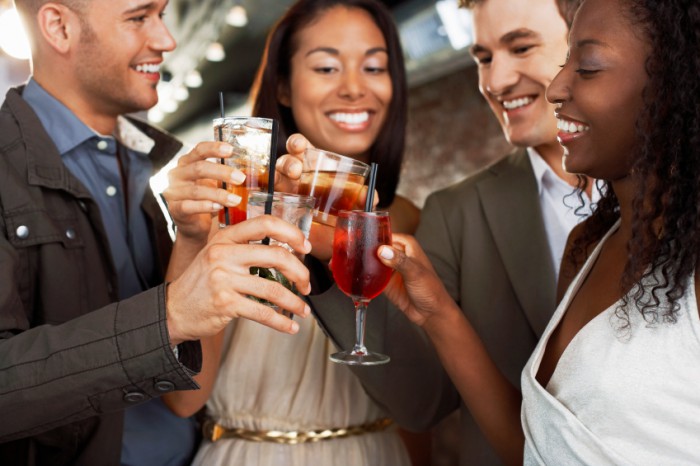 Children
Unless your wedding has been specified as "adult-only," plan to offer options for childcare or kid-friendly food selections and entertainment. Excuse guests who are unable to attend for parenting reasons. Thanks to technology, you can include these guests in rehearsal practice with Skype or FaceTime via smartphone or tablet.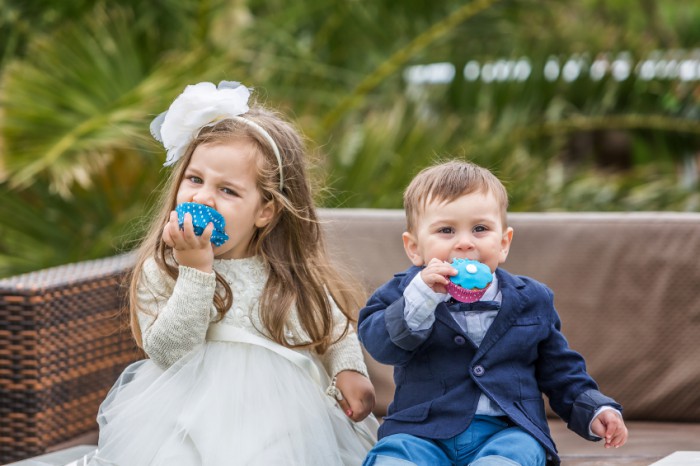 Out-of-Town Guests
If you have out-of-town guests, they have traveled the distance to attend your big day. Be considerate if they are running late, and plan accordingly to better accommodate them. You can even opt to have out-of-state guests attend at the close of the dinner for dessert and coffee.
Appropriate Activities
From gift-giving to speeches, the rehearsal dinner is a time for family traditions to be carried out and special moments to be shared. Show your bridal party how much they mean to you with gift-giving tips on our blog! Groomsmen, bridesmaids, the maid of honor, the best man, the ring bearer, and the flower girl all should receive gifts. You can also opt to give the your parents gifts, but you may wish to do this in a more personal setting or on your wedding day.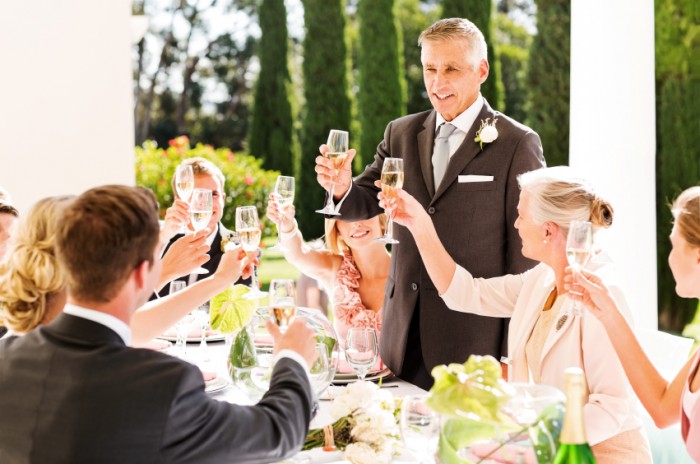 The fathers of the bride and groom typically give speeches during the dinner. Rehearsal dinners are also a great time for sharing special memories in speeches given by any bridal party member. You can also invite other guests to participate in the story-telling. The wedding is reserved for the maid of honor and best man, but this evening any of the attendees can toast the couple. The bride and groom can bless the food or close the event with a final cheers thanking everyone for their love, support, assistance and attendance.
Try to wrap the evening up no later than 10 p.m. to ensure that everyone gets enough beauty sleep before the big day, but more importantly, relax and enjoy yourself; it's the kick-off to "your" wedding!

Plan Your Event
Are you in the planning stages of your wedding?  Give Roberts Centre's Event Planning staff a call.   Our wedding planners can help you with all the details so you don't have to worry.  Contact us today at 937-283-3272.

Tags: rehearsal dinner, wedding do's and don'ts, wedding planning, wedding tips