A bridal shower is the perfect occasion to celebrate the bride-to-be, and with the right planning it will be easy to give her the affection and attention that every woman looks forward to as the big day approaches. Bridal showers are also a great opportunity to create lasting memories with friends and family. They are the ideal setting to forge new relationships if the bridal party and the family of the bride-to-be are not already acquainted.
If you are hosting a bridal shower, the planning process should start early. Try to not to become overwhelmed with the small details. Below is a list of essential things to consider when hosting a bridal shower.
BRIDAL SHOWER ESSENTIALS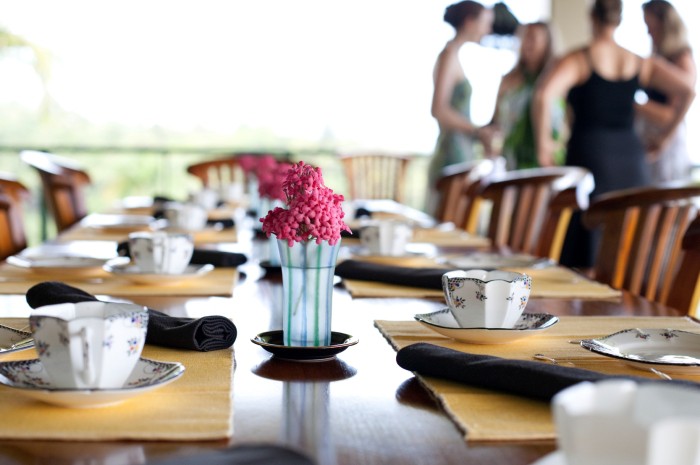 THE BRIDAL SHOWER THEME
Themes bring any party to life and will surely make it more memorable. By choosing a theme that reflects her taste, the party instantly becomes personalized and meaningful. Consider throwing a Vintage Tea Party or a shower based on the bride-to-be's favorite TV show, movie, or places she may be fond of, such as Paris.
LOCATION, LOCATION, LOCATION
A bridal shower is an intimate affair and the guest list should include the bride's closest friends and family, so it entirely appropriate to host this event at a private residence, but often they are held at a larger venue. Since bridal showers can range from 20 to 100 guests (or even more), it's often easier to take the party to a venue better equipped for larger events, such as restaurants or hotels. Often the number of attendees will require renting a venue.
BRIDAL SHOWER INVITATIONS
Invitations are where the fun begins! You can choose to send electronic invites such as an Evite; however, we encourage sending physical invites as they are so much nicer to receive and give the impression that the host put in the extra effort to "wow" the guests in hopes they will all attend.
BRIDAL SHOWER DECORATIONS
This is where having a theme comes in handy. Keeping a theme or color scheme from invites to decor will make your party look consistent and stunning. You do not need to break the bank in order to achieve this – simply focus your efforts on a few key spaces such as the welcome, dining or activity areas. Try hanging crepe paper, paper pom-poms or fringe tassels above the desert table, gift table or welcome area.
FOOD + DRINKS
For drinks, the easiest option is to provide ice and garnishes like lemons and limes alongside chilled punch, lemonade and water. Ideally you will also want to offer an alcoholic beverage choice such as wine. You can decorate bottles and cups with drinks labels and striped paper straws for a pretty look.
CAKE + SWEET TREATS
There is nothing like a dessert table with delicious treats such as cupcakes and macaroons to brighten up a party. "A party without a cake is just a meeting," so order an inexpensive cake from your local bakery and spruce it up with a pretty cake topper. Your cake can be accompanied by popular sweet treats such as cupcakes, cake pops and macaroons for your guests to enjoy while the bride opens her gifts.
BRIDAL SHOWER ACTIVITIES | GAMES + PRIZES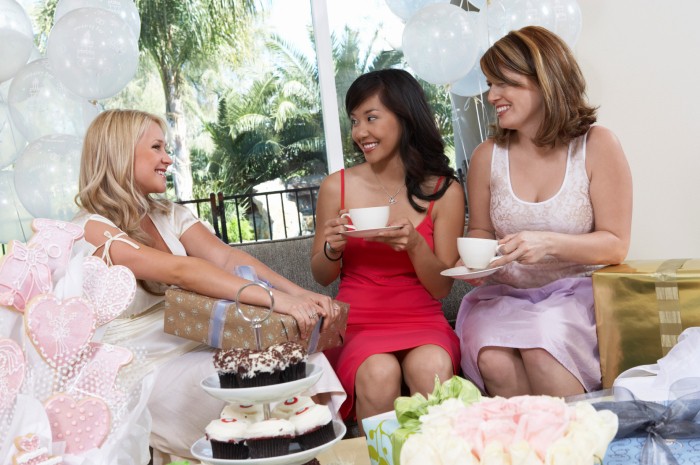 This is the highlight of the event and a perfect way to break the ice!  You should plan on playing 2-3 games at the shower and offer prizes to accompany each winner of the games. Prizes do not have to exceed your budget and can be reasonable items such as chocolate bars, candles or a bottle of wine.
FAVORS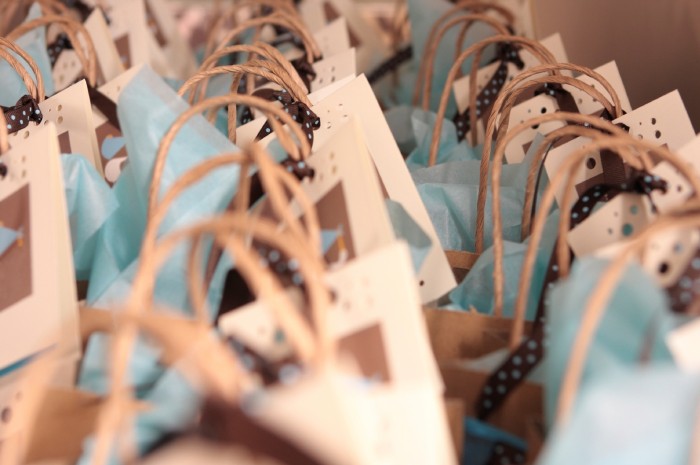 It is not just a nice gesture to give your guests a token of appreciation for attending the bridal shower and bringing a gift, it is almost a necessity. A bridal shower favor doesn't have to be extravagant, but rather something small and thoughtful and also follows suit with the party theme.
THANK YOU CARDS FOR BRIDAL SHOWER GUESTS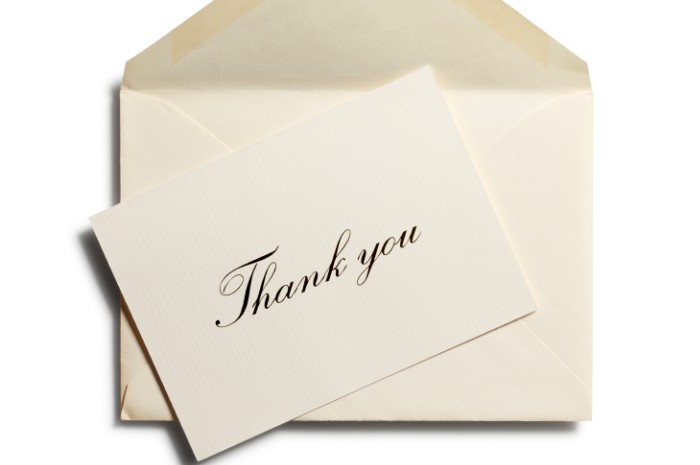 Your guests have spent time and money in attending the wedding shower, so it is polite to say thank you after the fact and even better to mention their specific gift within the note. The bride should also send a gift of appreciation to the hostess to thank her for all of her hard work in planning, preparing and hosting a lovely day in the brides honor.
The Roberts Centre can set the perfect back drop for your bridal shower and set the pace for your upcoming wedding. We take all the work out of a sometimes stressful event. Contact us today at 937-283-3272 and we will walk you through every step of the planning process and answer any questions you might have. Planning the Roberts Centre is simple and stress free.