Is your family thinking about an end of the summer trip for the weekend, or maybe attending an event at the Roberts Centre convention center?   Enjoy your stay with us in our luxurious and convenient Holiday Inn and head on over and see what Wilmington, Ohio, has to offer.
If RV'ing is your pleasure then contact the friendly folks at Roberts Arena.  They offer RV hookups on-site and you can catch an exciting horse show during your stay.
Farmers Market in Wilmington, Ohio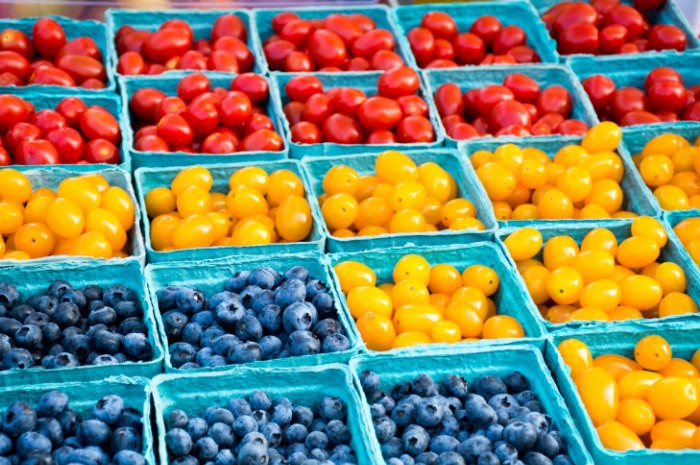 Wilmington is a small city with big fun.  Make sure you plan on attending the Farmers Market and stroll through the tents of fresh fruits, vegetables, and homemade baked goods.  Pick-up some homemade soap for a souvenir of your trip or bring your best four-legged buddy and check out the homemade dog treats.  During the summer the market is located on Mulberry Street across from the General Denver Hotel.
Heading over in the cooler months?  Don't worry; the farmer's market moves indoors when the weather gets a little too crisp.
Borrow a Free Book or Leave a Favorite Behind at the Little Free Library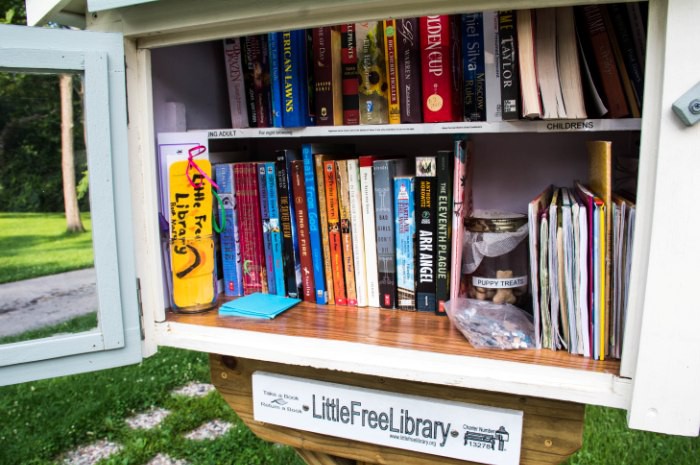 Need something to read while you are relaxing in comfort at Roberts Centre?  Wilmington participates in an exciting world-wide program, the Little Free Library.  The Little Free Library is a nonprofit organization that supports a movement to offer free books housed in small containers to members of the community.  Unlike other libraries, these tiny media centers are available twenty-four hours a day.  In the three locations around town you can find novels, children's books, puzzles, how to books, and even dog treats or free homemade bookmarks.  If you would like to leave a part of you in Wilmington you can donate your books to one of the locations listed.  Make sure to write a note in your book so we now where the book has traveled from.
Catch a show at The Murphy in Wilmington
While in Wilmington, don't miss the historical movie theater, The Murphy.  Featuring live shows, community groups, music, and movies, it's truly an arts center for the community.
Wilmington City Historical Murals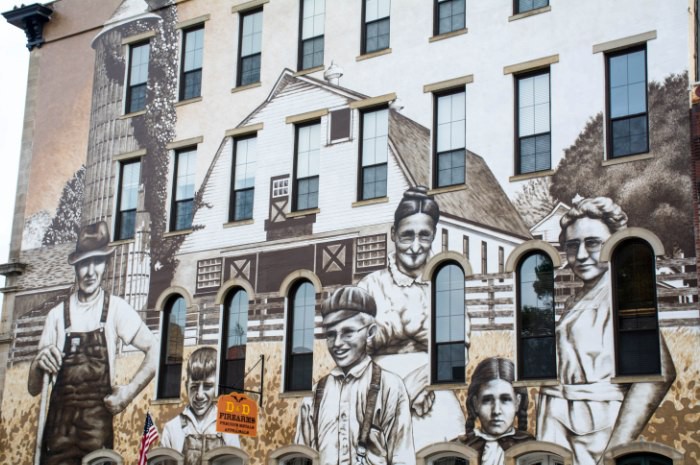 Wilmington is very quickly becoming known for its murals on the building walls around town.  The newest addition is a mural that pays tribute to the long-standing, rich heritage of farming and agriculture in the community. The images portray the founding farmers connected to the 16 registered Ohio Century Farms of Clinton County as listed with the Ohio Department of Agriculture.  We recommend taking a walk around town and visiting the murals and even snapping a few pictures for your memories.
We hope these attractions make your time spent in the Wilmington area even better.  If you are planning your next vacation or event, the friendly staff at Roberts Centre is eager to help.  Call us today at 800.654.7036.