Most novice corporate event planners will neglect a big piece of planning a successful corporate event—the photographer. Documenting your corporate event for the years to come relies upon a skilled photographer. He or she will capture the what, when, where and who of your event. Read ahead for our professional event planner's tried and true 5 tips for simply successful corporate event photography.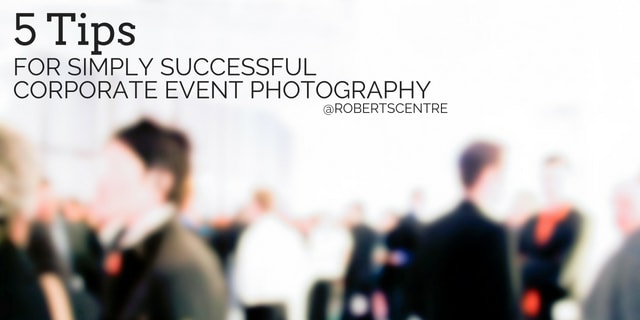 Hire a Corporate Event Photographer
Although the sea of cell phone cameras is willing and ready to capture candid shots at any event, your corporate event requires a more professional touch. Unfortunately, this usually means the last minute email asking a co-worker to "bring the good camera." As with any event, you get what you pay for and an evening relying on a free photographer may miss the most important moments. Most photographers will cover your event for a flat hourly fee that can be quite affordable. If budget is a big concern, check with local art schools to find an upper-level student with their own equipment who is willing to work your event. Still need assistance? Ask your event venue if they have someone on staff that can cover the event.
Hire the right person for your event by asking them the following questions:
Do you have your own equipment that you are fully familiar with?
May I check references from other events that you have covered (not friends or family)?
Is your transportation to the event reliable?
How will you hand off the photographs afterwards?
Provide your Photographer with a Shot List
After selecting the perfect photographer for your event, you'll need to meet with them a few days prior to discuss what shots you'll need. You should always list out the guest(s) of honor, speakers, company management, groups or departments, and special moments throughout the event. Arrange for the photographer to arrive about 20 to 30 minutes prior to guests to get a few pictures of the set up and capture guests as they arrive.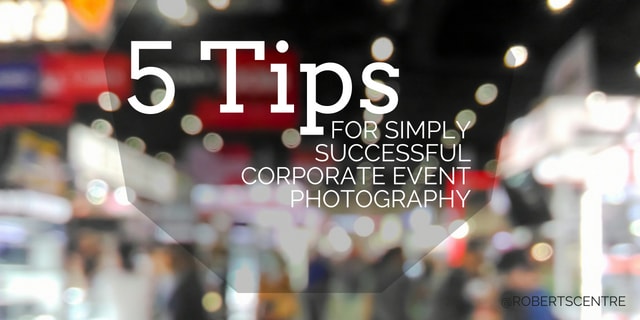 Work With Your Venue
Communicate with your venue that you will have a photographer on hand for your event. Ask if there are any special areas for group photos. Most venues will be able to provide excellent ideas for capturing fun group photos such as balcony access for the photographer. If your event doesn't have a backdrop, ask your venue if there are any nice chairs or a couch that can be moved into a quiet area with good lighting for small group pictures.
Be Prepared to Adapt Your Corporate Event Photography
Always make sure your photographer is aware of any delays or changes during the event. Designate someone to keep your photographer in the know for anything unexpected.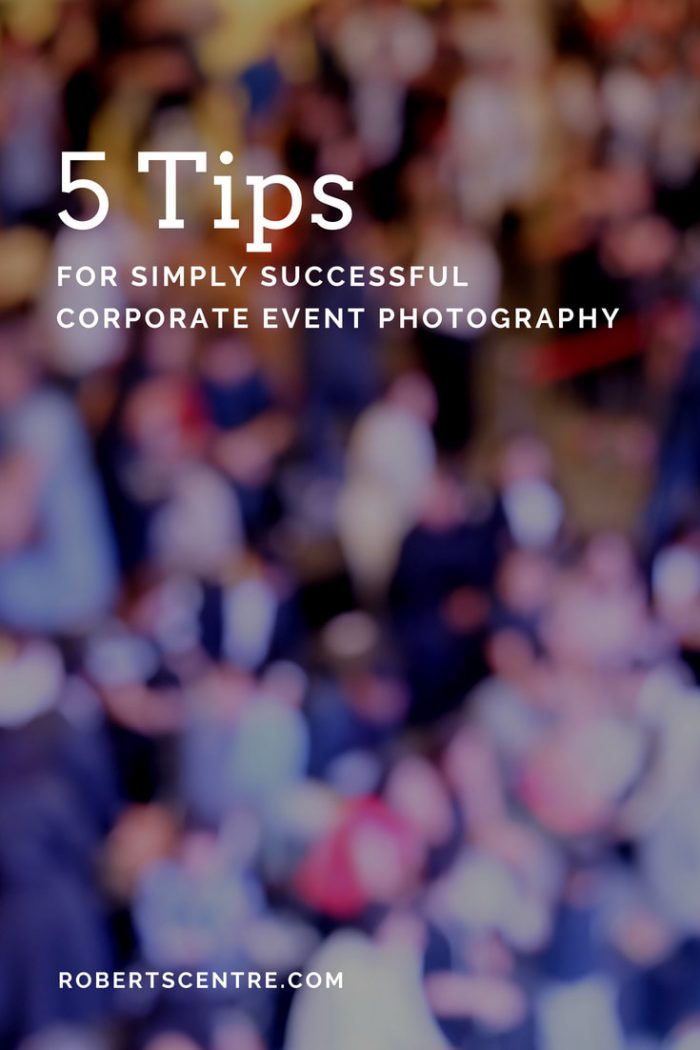 Share Your Event Pictures
Plan in advance how you will share out your corporate event photography with attendees. This is especially important if some of your pictures will be used for promotional purposes. Check to see if your company has a standard photo release form on file for all attendees. If not, you may need to post one.

We hope this helps you capture your upcoming corporate event! Roberts Centre's professional event planning staff understands how stressful planning any event can be. If you need assistance, and a luxurious venue convenient to I-71, contact us today at 937-283-3275.

Tags: special events