Bridal shows are the perfect place to kick up your kitten heals and kick off the planning process for your big day.  For the first-timer, however, they can get a bit overwhelming. We've got the best 5 ways to prep to attend a bridal show that will take you from nuptial newbie to celebration savvy.
Prioritize Your Priorities
In the glee of your engagement, you may make grand, sweeping statements that promise to attend every and all bridal fairs in your tri-state area. Your time is too valuable to be that bride-to-be! Keep your bridal show bliss to one to three events, depending on how large your affair is and how much planning time you've built into your timeline.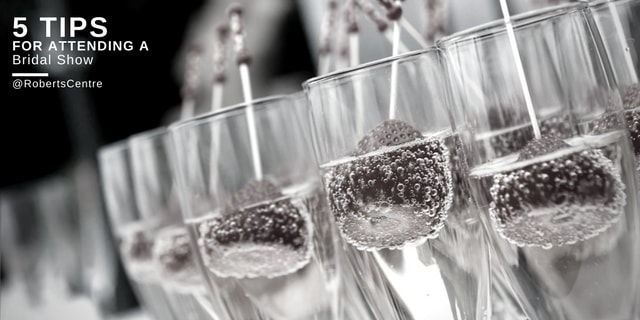 Take a moment to pre-register for the event. Some charge an admittance fee which may be discounted in advance; while others have a set number of attendees. What's one plus of pre-registering? You often get maps of the event, a list of vendors attending, or activities you can plan your show experience around. Make a list of what you need or desire for your big day and pair up vendors or activities that mesh with that tally. Hint: If you don't have your dress yet, make sure you take in a fashion show to see real dresses on real bodies!
Timing Is Everything
The early bride gets the best swag at bridal shows so be sure to get in line BEFORE doors open. We've seen eager wedding parties line up well in advance for local shows, especially if there are show specials or gift bags for first attendees.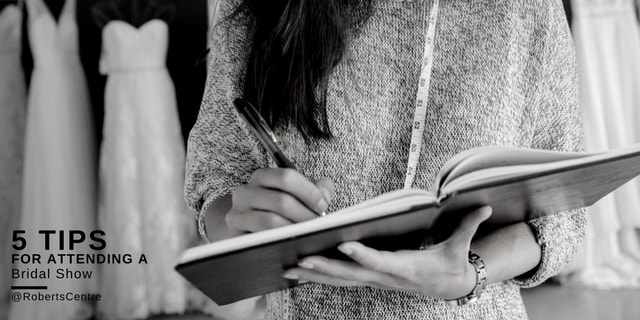 If you're more about the casual approach, attend closer to the end of the event. As the open house comes to a close you may have more elbow room to take in the vendors. It will also give you more time to discuss details with particular merchants. Do allow yourself at least an hour before doors close to do your wandering unrushed. Don't be disappointed if certain giveaways are gone.
Bring Your Mom, Best Girl or Two, but NOT the Entire Crew!  
Bridal shows can be a bit busy. Bringing a full entourage in a packed show makes less fun for everyone and lessens your experience. Be selective, or mix up your plus ones at different shows.
Tote Along a Tote to Stuff Your Stuff!
Do NOT rely on bridal show vendors to have tote bags on hand to store the numerous cards, brochures, and giveaways you'll swipe. Start the day with an empty tote or two for each member of your crew.
Take Nuptial Notes!
An empty note pad can go a long way when attending a bridal show. Consider clips to tack on business cards or brochures to pages containing notable notes about vendors that peak your interest. What's another winning tip? Bring along a sheet of pre-printed labels with your name, address, email address and wedding date to stick on entries for door prize and raffle drawings.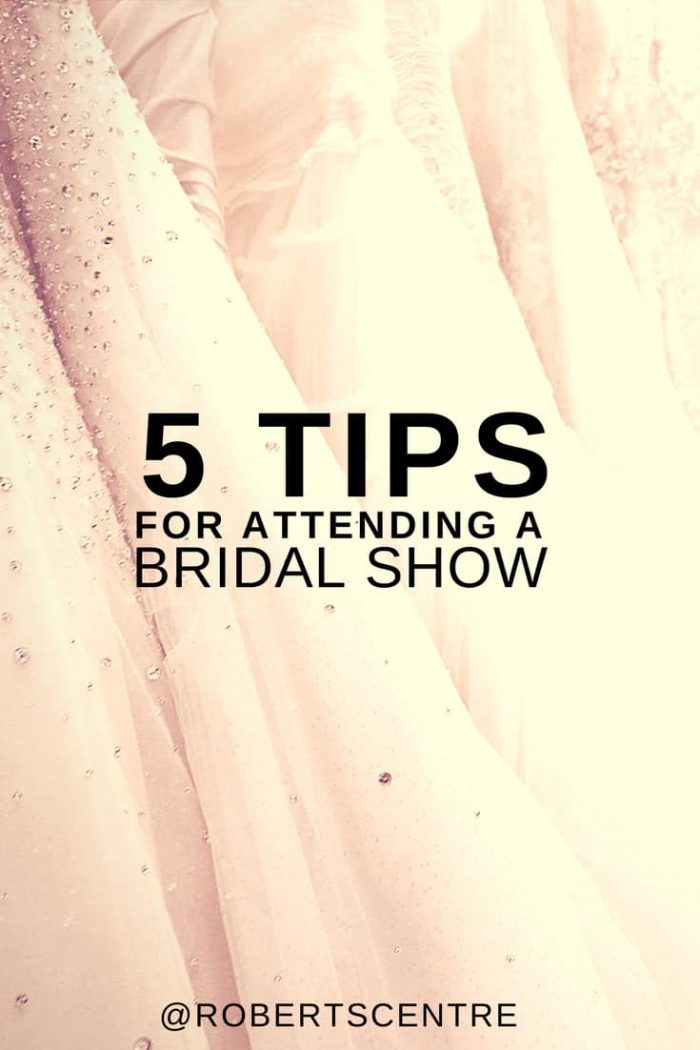 Are you feeling ready to take charge and head out to the area's best wedding open houses? Make sure you start at the Prime Time's Bridal Open House & Sale on March 10th, 2018! Our wedding professionals will be on hand to discuss how easy and elegant wedding planning with Roberts Centre can be! Get your tickets for this free event now. Can't make the show? Contact our wedding planner directly at 937-283-3272 today!

Tags: wedding details, wedding planning, wedding tips