Whether you call them rustic goods markets, bazaars, or just the simple craft shows, hand-made vendor events are big during the holiday season. We take you down all the steps needed to plan a successful craft show with our easy-to-follow guide.
Location Is Key
Finding the perfect location is key when planning any event, but especially when creating a craft show from scratch. You'll want the correct amount of space for your expected vendors; too much space and your show will look sparse. Also consider that attendees will likely (and hopefully!) be toting large purchases, so plan for wide aisles between booths.
Maximize traffic and help customers find your venue by selecting a site close to a major roadway. Make sure you have ample parking, as well as an area designed for customers to drive up and load purchases.
Weather should always be a consideration. Make sure you offer some type of indoor or covered space or you may end up with weather-related cancellations.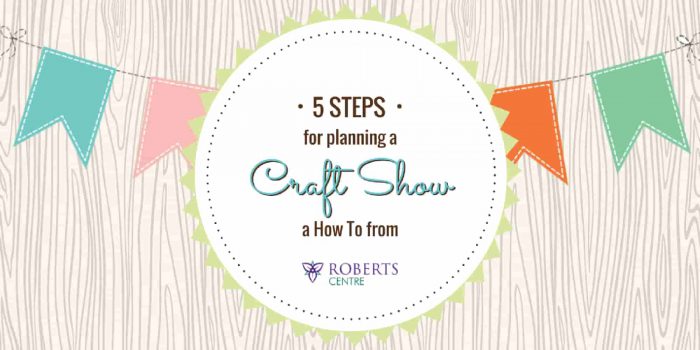 Make a Plan for Spaces and Rates
Once you've selected your venue, you'll want to allocate spaces. If this is your kick off show, you may want to run specials or discounted rates to attract your vendors. Vendors often decide if your show is worth the "table" fee by the size offered, so finalize your show layout and booth size prior to advertizing the space. Speaking of tables, you should decide what your location will provide for vendors. Some things to consider are:
tables
chairs
electricity access (often assumed provided if it's an indoor show)
times for pre-show and post-show access to the venue
Remember, the key for this portion of your planning is to fill your vendor spots so make sure you offer your spaces at a competitive rate.
Gather Up Your Vendors
Now is the time to decide upon your show theme. Are you going truly rustic? Will the show be anything holiday? Or are you allowing more mainstream vendors such as from direct marketing companies? Pick your theme and market to those vendors accordingly.
Utilize free advertising as much as possible. Many municipalities have free event boards where you can post the details. You should also reach out to local crafting guilds, hobbyist groups, and local artisans.
You should create a contract for show vendors that includes information about their goods, contact information, basic show information, venue rules, number of tables needed, and application deadline. Make sure you note any cancellation or no show policies.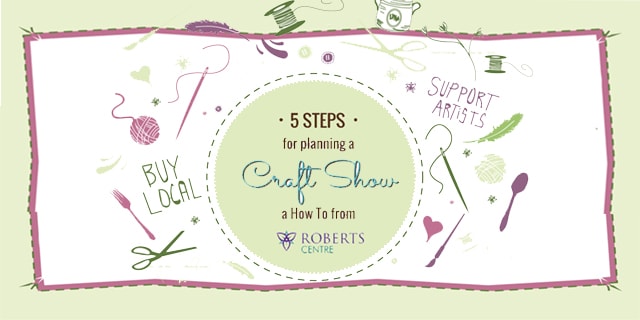 Get the Word Out There
Once you've filled your booths, you'll need to use those same advertising sources to get attendees to your show. Make sure you list details that draw buyers in like free/accessible parking, number of vendors, and/or an indoor facility. Create a Facebook event for your show and encourage members of your group to share it on their personal pages to get maximum free publicity.
A great way to get people through the door is offer door prizes. Negotiate free or reduced booth space for vendors if they donate items towards door prizes.
Show Time!
Send information about booth space including a map, loading/unloading areas and times, and entrances to your vendors at least a week in advance of the show. Make sure show spaces and aisles are well marked and have someone on hand during set up hours to answer vendor questions.
Websites such as Survey Monkey let you send free, discrete surveys after your show to gain valuable feedback for improving future shows. Create separate surveys for vendors and attendees.
Keep vendor applications on file for future shows. Make sure you note any vendor that seemed very popular; you may be able to negotiate more space rental.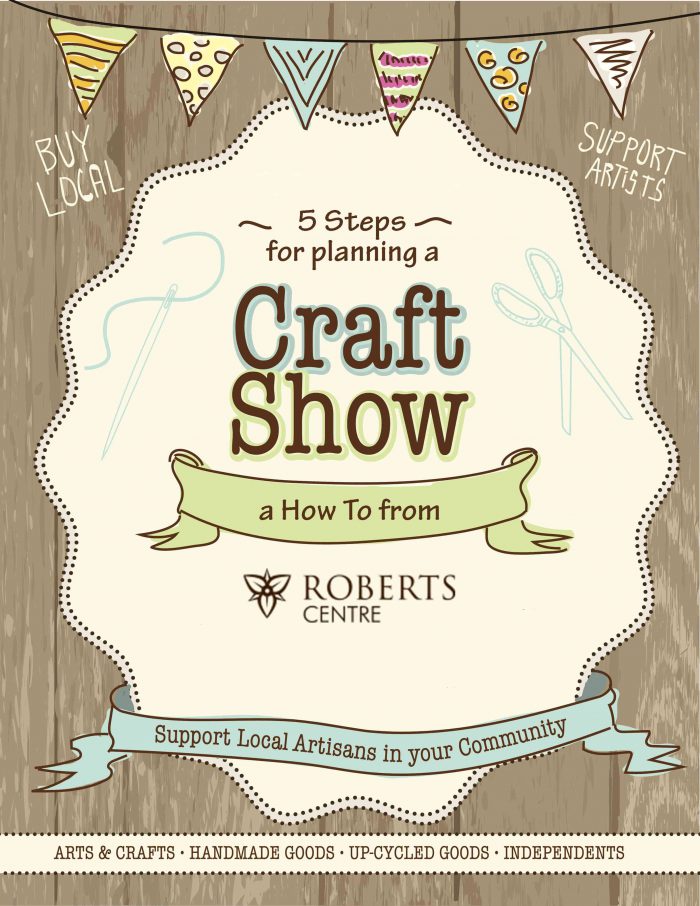 When planning your craft show, we invite you to consider the elegant conference center at Roberts Centre. We're situated in the middle of Dayton, Cincinnati, and Columbus, and offer more than 80,000 square feet of flexible space. Our event planning and service-oriented staff is ready to help you with making sure your next craft show is a success. Contact us at 937-283-3275 to schedule your craft show and get planning today!

Tags: craft show, event planning, special events