Not everyone knows that dog shows are much more than running around a show ring! Our Eukanuba Field is the perfect place for canine sporting competitions. Are you curious? Check out the rundown of canine sporting competitions you can catch here.
Canine Agility
When most people think of dog sporting competitions, they think of canine agility. This involves the dog navigating obstacles which may include jumps, tunnels, and/or weave poles, while the handler guides them verbally or with hand signals. All of this takes place against the clock creating an energetic, exciting event to view!
There may be a precise order for the obstacles, so participants can lose points if they or their handlers forget the exact movements needed. Points can also be lost from not executing obstacles correctly or in a certain amount of time.
Dock Diving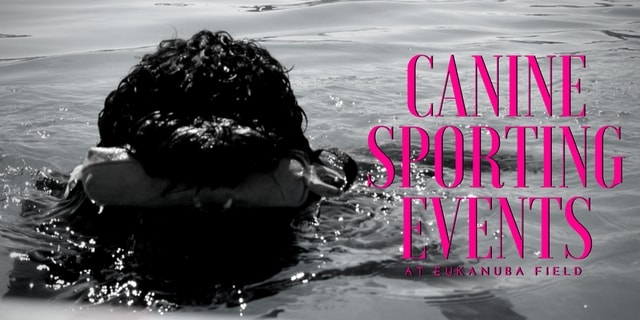 Get ready for an event that is sure to make a splash! Any dog over 6 months of age can participate in a dock diving competition. Competitors will have two jumps, with the longest jump recorded for the competition. The competitors have two minutes to complete both jumps so dogs must be quick with swimming back to the dock after the jump, as well.
What are the dogs jumping after? The dog's handler throws a toy high and into the water that the dog can "chase." Perfecting the toss for the handler is also key for a successful jump!
Dock diving also has another challenging component if competitors choose. In Air Retrieve, a dog must either knock a "bumper" into the water or grab it for retrieval. The longest distance for the retrieval wins the round.
Messenger Dog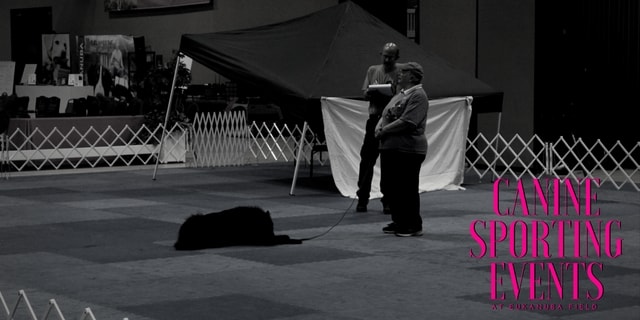 Messenger Dog competitions are rooted in the role dogs played during World War I and involve both obedience and scent work. Our Eukanuba Field hosted this style evaluation during the Belgian Sheepdog Club of America's National Specialty.
Scent Work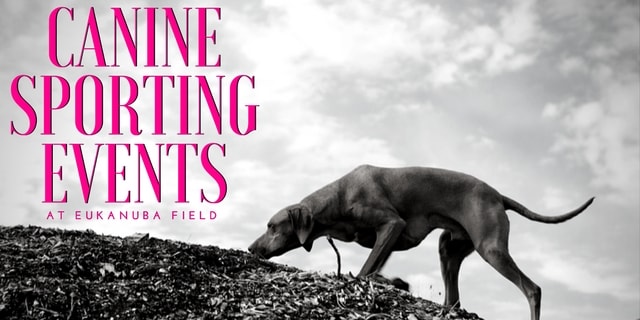 Scent work, AKA nose work, is like a fun game of hide and seek for your dog. Unlike agility where the handler must be able to guide the dog for a successful run, scent work is all about the participating canine. Cotton swabs are scented and then hidden for the dog to find. Dogs can compete in Container (swabs are hidden within boxes or other containers), Interior (indoor scenarios), Exterior (outdoor scenarios), and Buried (swabs are buried outside) categories.
Obedience/Rally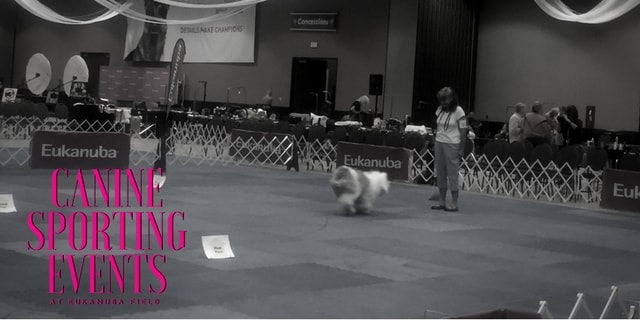 When people think of dog events, this is the category that most comes to mind. Rally, or Rally-O as it is sometimes called, has three levels: Novice is on-leash; Advanced is off-leash; and Excellent is off-leash and reserved for dogs who have already achieved Advanced. Handlers are able to communicate and praise their participating dog. Obedience, however, is more formal and requires the dog to memorize specific movements.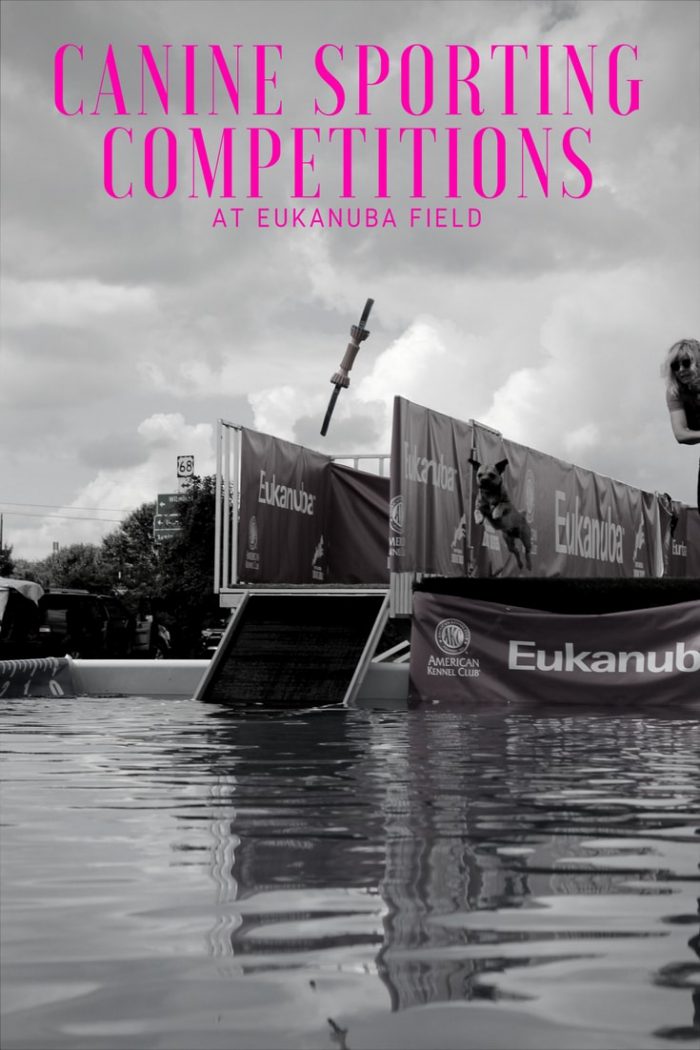 Can't wait to see these spectacles of canine ability? Events vary by breed, and therefore by show; check our Facebook page for event information as they are scheduled. If you want to schedule a club competition, give us a call today at 937-283-3275. Our professional dog and cat show planners will ensure your event is best in show!

Tags: canine agility, canine sporting competitions, dog shows, eukanuba hall