We literally rolled out the red carpet this month at the event venue at Roberts Centre! Our "best in show" dog and cat show venue, Eukanuba Hall, changed to two exciting formats — Royal Canin Ring and Eukanuba Field!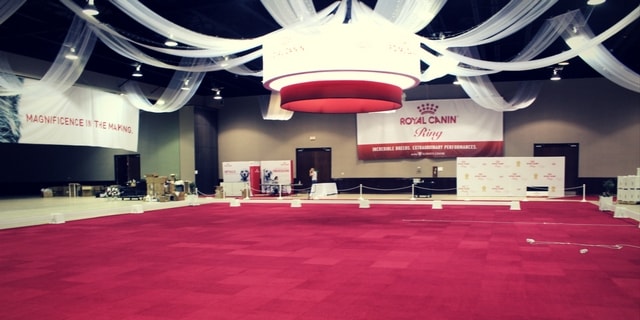 Ribbon cuttings commemorating the official re-branding and opening of the formats took place September 14th. The ceremony featured guest speakers Lt. Governor Mary Taylor, Ohio House Speaker Cliff Rosenberger's staffer Bryce Miner, Royal Canin National Pro Sales Jason Taylor, Vice President of Sports & Events with the American Kennel Club Doug Ljungren, Wilmington Mayor John M. Stanforth with his lovely dog Emma Lou attending, and Chief Operating Officer of Columbus Hospitality Kathryn Burton. The celebration coincided with the launch of the first-ever Eukanuba Games, a canine performance competition.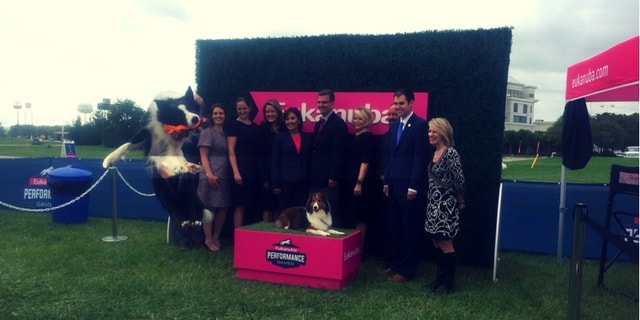 Royal Canin Ring
The visually stunning Royal Canin Ring, draped in the aforementioned red carpets, is the host venue for all qualification rings and events. Expect for club shows to wow with the new ring, themed décor, and professional awards photograph areas.  With this change launches @RoyalCaninRing on Twitter and Instagram, so followers can keep up to date with all the show ring action.
Eukanuba Field
Keeping to the original pink and blue color palette, Eukanuba Field features all performance competitions. Flying disc, dock dogs, lure coursing, canine agility and other sporting events are just a few of the exciting competitions held at the venue. The Twitter and Instagram accounts are rebranded to the new @EukanubaField.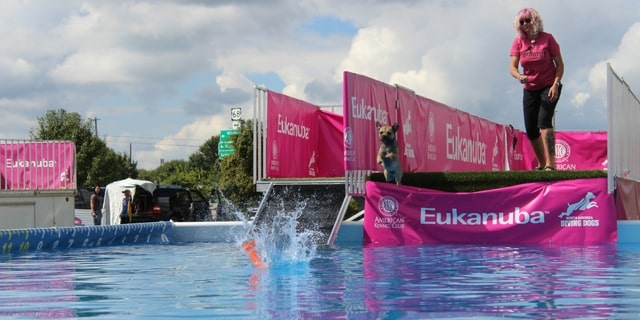 "We're excited for this change. We believe this expansion will help us broaden our dog and cat show offerings on site at Roberts Centre," Angela Reagan, the Director of Sales and Marketing at Roberts Centre, explained. "We've worked closely with the dedicated team at Royal Canin to ensure this changeover brings an even higher quality dog and cat show venue to South Central Ohio and continues the strong, internationally-known reputation that Eukanuba Hall earned."

Mars Inc., parent company of Royal Canin, purchased the Eukanuba brand from Procter & Gamble in 2014.

Tags: Eukanuba Field, Royal Canin Ring