It's Prime Time for Prime Rib
Join us each and every Saturday evening for a special treat.
We will begin serving choice cuts of prime rib each Saturday beginning at 4pm. Tempt your tastebuds with the delicious flavors of the herb encrusted , slow roasted, prime rib, au jus, green beans, and a baked potato. Of course, we'll start your dinner off right with a beautiful tossed salad.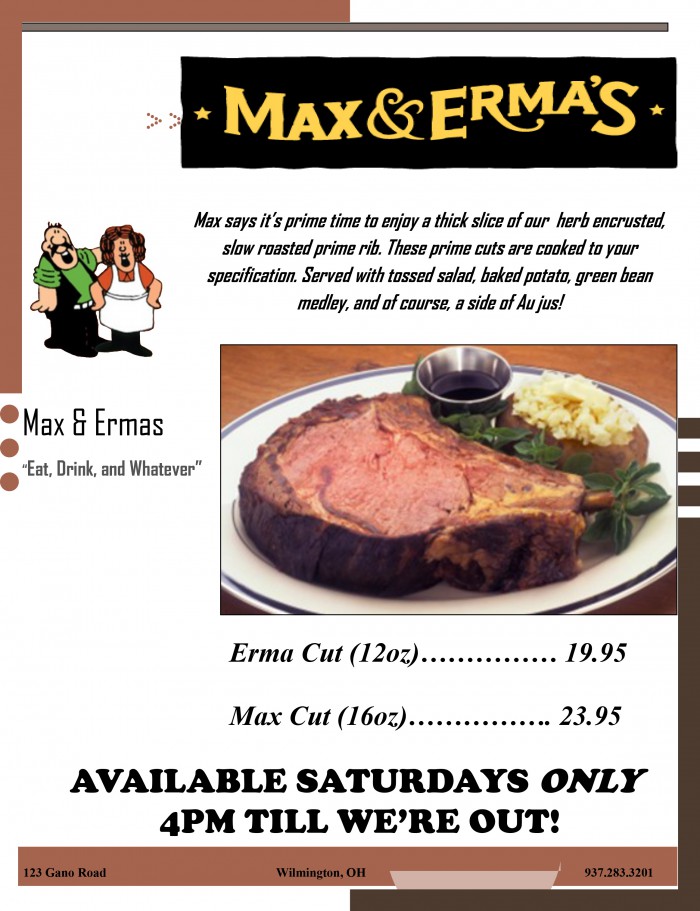 Tags: Christmas, Dinner, Holidays, Max And Erma's, Ohio, Roberts Centre, special, wilmington, Winter