Furry faces fresh to the dog show scene were plentiful on April 8th at our Royal Canin Ring. The Dayton Kennel Club's annual Puppy Match ushered a whole new flock of pawed participants to the show ring that day. Also bringing along with them a few new handlers as well. "If you wonder how to get started in dog shows, The Dayton Kennel Club's Puppy Match is the perfect way to begin in this area," explained Victoria Seiler-Cushman, club Recording Secretary. "The purpose of the event is to teach people what to do in the show ring and other basics."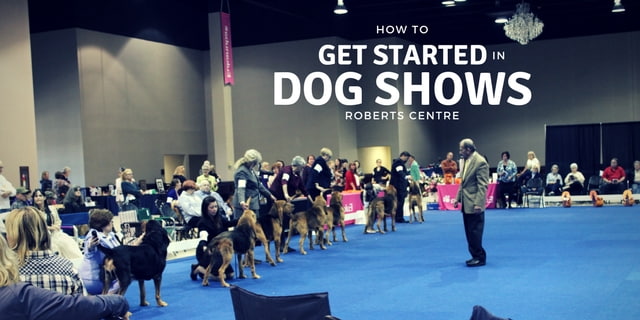 Benefits of Showing your Dog
"Do you have a love for dogs? Are you are looking for something to do as a couple or family? Dog shows are perfect for you," Victoria said. "They're really something everyone can do together. You can really make it as fun or as serious as you want to. It truly is a hobby where absolutely anyone can do it, from young children in Junior Handling to adults who just want to go and do something they enjoy." According to the American Kennel Club, anyone ages 9 through 18 can participate as a Junior Showmanship Handler; classes are often free, fun and informal.
Participating in dog shows is an educational event that expands beyond the show ring. "Handlers," or people working with the dog in the show ring, get to meet and mingle with experienced show handlers and breeders at these events. "Dog shows bring together the people who are truly preserving the breeds. I love this. You learn the 'real' purpose of a purebred dog like how Golden Retrievers retrieve birds or why certain lines have certain characteristics. Did you know the webbed feet and thick tail of the Portugese Water Dogs is to help them swim and 'herd' fish into fisherman's nets?" Victoria exclaimed.
In addition, dog shows are also the perfect activity to keep your energetic dog busy and entertained. Obedience and confirmation competitions work a dog's brain while canine sporting events like dock diving and disk really keep them moving!
Dog Shows First Steps
The Dayton Kennel Club's Puppy Match introduces people and canines new to the show ring to the activity. The annual show begins the day with an information session for newbies and their pups. "You don't need to pre-register for this event. Come to the show the morning of and the club volunteers will assist you in filing out the registration forms. Furthermore, they have a wealth of information on hand at the show. This includes what you can do to get involved after the show is over," Victoria said, "Likewise, it's a great way to meet other people who are just starting out, too!"
The morning information sessions include information about what to expect at dog shows, what leads and collars to use in the ring, and what judges are looking for.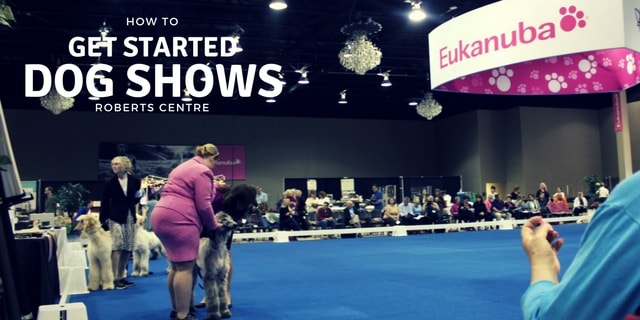 How Do You Know Your Puppy is Ready for a Show?
Any puppy aged 3 months or older can participate in the Puppy Match. Classes available are 3-6 months, 6-9 months, 9-12 months, Adult Dog and Bitches. "Even if you aren't showing your dog, these are great for socializing a puppy and getting him or her used to being around other people, dogs, and in noisy environments," added Victoria.
Dog Shows for Mixed-Breed Dogs
Pure-bred dogs shouldn't have all the fun! Confirmation competitions do not allowing mixed breeds; therefore, many enthusiastic owners opt for canine agility competitions. Victoria added, "These are great events to give an active dog something to do and enjoy." For information on how to get started in dog shows with your mixed breed dog, contact your local Kennel Club to find out what sporting groups are local to you.
Miss the Dayton Kennel Club's Puppy Match?
Contact the Dayton Kennel Club if you missed this year's competition. "Everyone wants to help you begin competing and enjoy showing your dog," said Victoria. "Club members love helping people and answering any questions you may have about starting."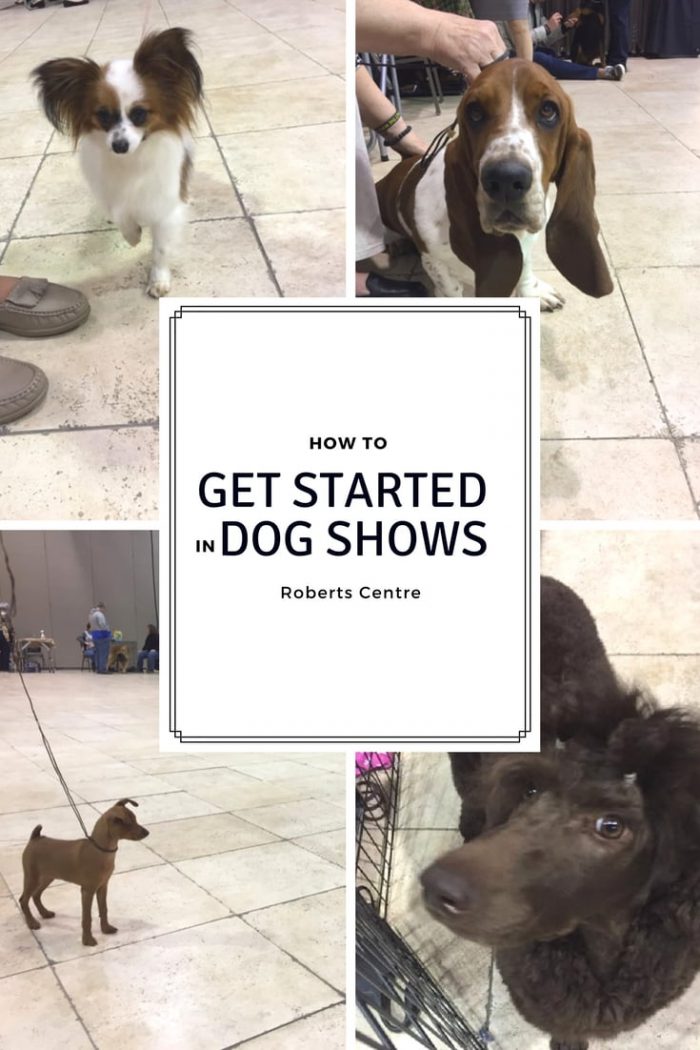 Hold your next event at Royal Canin Ring or Eukanuba Field! Give us a call today at 937-283-3275. Our professional dog and cat show planners will ensure your event is best in show!

Tags: dog show, dog shows, eukanuba hall, special events